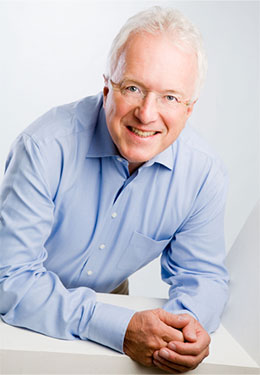 Herbert Puchta
Language learning isn't just about language – it's about how the brain stores information, content that appeals to students and, ultimately, helping learners to feel that they CAN SUCCEED!
I hold a PhD in English – with a focus on ELT pedagogy. I have been Professor of English at the Teacher Training University in Graz, and President of IATEFL.
As a writer and international teacher trainer, I've given talks, seminars and workshops to teachers in over 50 countries. Each classroom I visit makes me see how brilliantly creative teachers can be and how hard they work. It also teaches me a little more about students' hearts and minds.
These insights are powerful tools, and – in combination with the latest research from cognitive psychology, pedagogy, brain research and linguistics – can produce compelling results when applied in the language classroom.
So my approach to excellence in ELT depends on three key elements:
A positive learning atmosphere
Learning doesn't have to be serious to be effective. On the contrary; if students associate language learning with fun, they look forward to it and they want to do more of it. So keep confidence levels high by giving your students as many opportunities as possible to succeed, and transmitting your enthusiasm for language – enthusiasm can be contagious!
Compelling content
When a topic grabs learners' attention, it becomes more memorable. They become more involved and their motivation increases. Consequently, the language that's wrapped in that content will stay in their memory more easily.
Teaching with the brain in mind
Understanding how the brain works when our students are learning (or forgetting) is crucial to our success as teachers. Some of the recent findings from neurobiology can lead to fascinating insights and more efficient teaching. And teaching with the brain in mind can help develop students' cognitive skills at the same time.
You, the teacher, are vital to your students' success. You hold the key to their enthusiasm and their progress. Most importantly, you're sowing the seed for a lifetime of learning – so take time to enjoy the experience!